A Campaign about behaviours at Rietveld, 2018
It started with this memo from the office of the Student Counselor:

"In the past year I got several signals of unappropiate behaviour by students and tutors towards students with a social, racial or sexual connotation. I would like students to set up a campaign to make students and tutors aware that we are different, but equal at the same time."

The whole concept about this campaign was letting people be aware that there is a of lotthings we can do at the Rietveld Academie, some are accepted and some are prohibited. Everyone who either studies or works at the Rietveld should be responsible for himself or herself, while respecting others. The Campaign comes with three major components: video, poster, and flyer.

Each of them has its own function as an individual piece, starting from a videoshowing examples of appropriate or inappropriate behaviors in the form of a slot machine spinning. The design of the flyer is inspired from a first aid bandage, while aiming to be the remedy for victims who unfortunately had been hurt by inappropriate behaviors. As for posters, in comes with a series of 6 untouched versions, full with different letters, as how we should treat those inappropriate behaviors, we need to stand up by filling in the letters to create your own statement.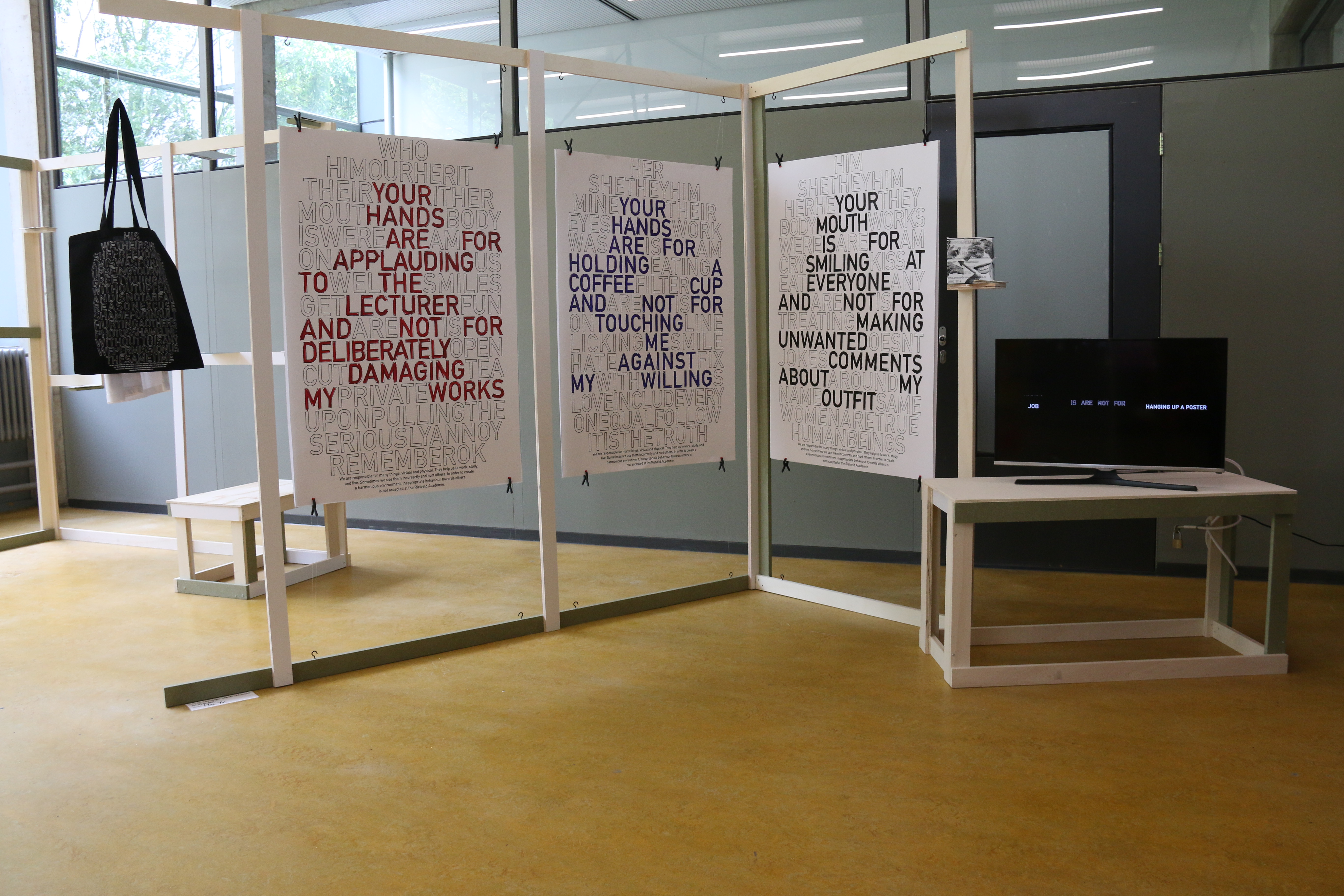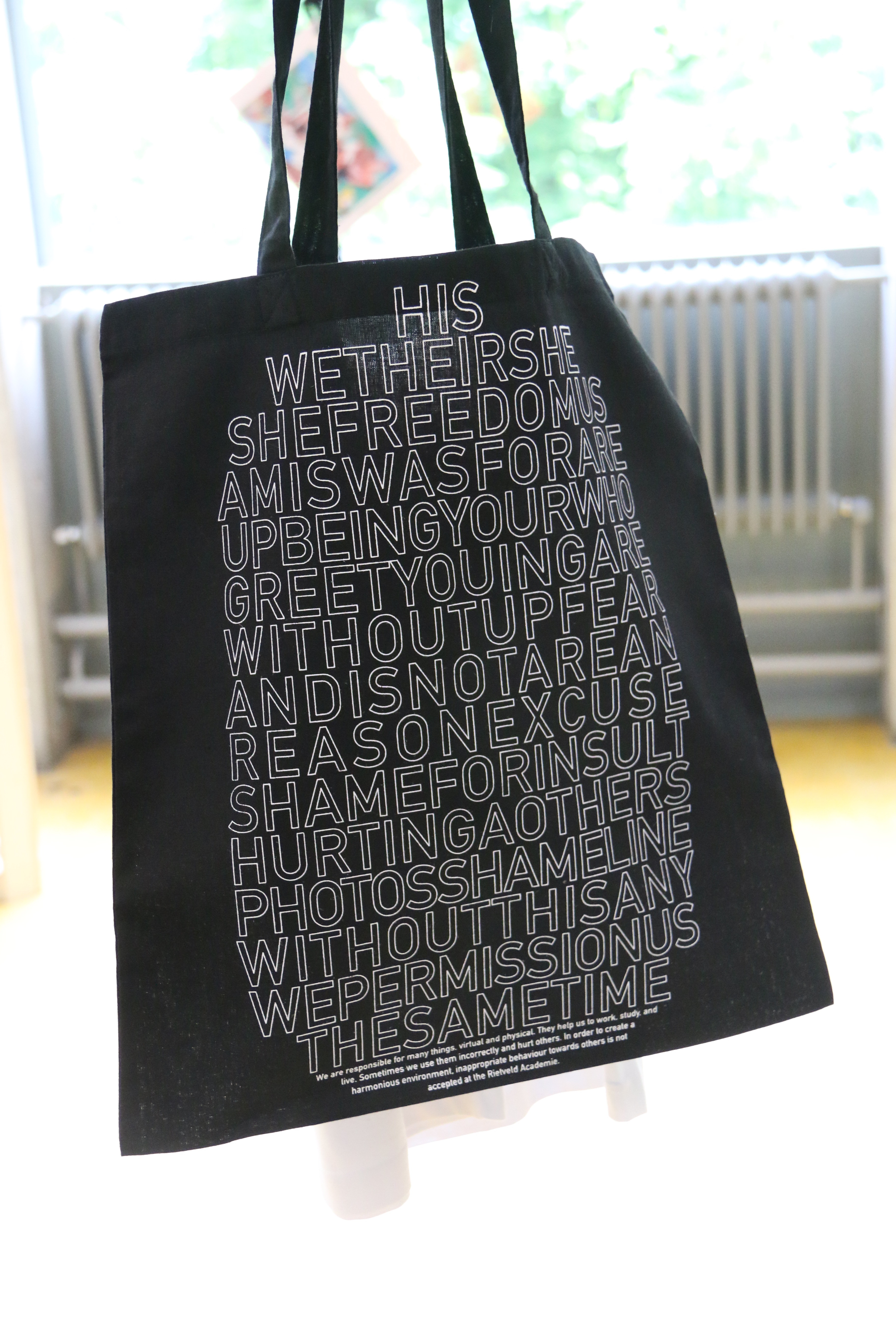 The Graduation Show 2018, Gerrit Rietveld Academie.